CTPAT Classification Basics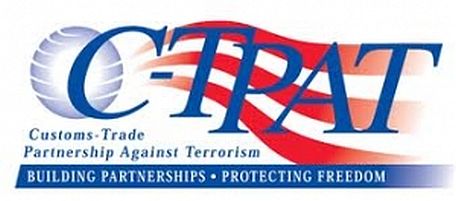 Greetings readers,
As we head into the new year of 2020, we want to touch upon a subject that we seldom discuss when it comes to the tamper-evident business; The Customs-Trade Partnership Against Terrorism (CTPAT). Based on a voluntary public and private partnership, CTPAT programs set guidelines for the proper protection and standard every-day workings within the maritime, logistics, and manufacturing industries. Since being implements in November of 2001, CTPAT classification and usage has proliferated within the export/import system within major ports all around the world. Private companies that provide services within North American, South America, and Canada rely on this system for the billions of commercial product volume that travels in and out of the respective territories.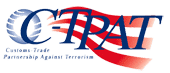 So what are the benefits to being verified under the CTPAT classification?
According to CBP.GOV, some of the benefits include:
1 – Faster access for inspections and examinations by CBP professionals
2 – Some exemptions from stratified exams
3 – Shorter waiting times for products that arrive through ports
4 – Supply chain services and products that are specific to your industry
5 – Possible recognition by federal entities such as the U.S. Government's Trusted Partner Administrations
The CTPAT classification system that many of our products employ to assure you, our customer, that the products in question are designed to perform at the desired applications. Likewise, these will provide industry standard anti-tampering and security services accepted across all major ports or logistics facilities worldwide. To fully meet the stringent requirements of U.S. Customs and Border Protection (CBP), Our products are rigorously tested and evaluated through third-party testing facilities to fully meet the requirements met by CTPAT standards.
You can verify and feel comfortable that products such as our "QUEENSEAL Bolt Seal", "SEAFORCE Bar Seals", or "JOEGUARD Cable Seals" provide the most current "ISO PAS 17712 : 2013" certification. You can download our certification forms for each product right within their respective pages.
References Cited
CTPAT: Customs Trade Partnership Against Terrorism. (2019, August 15). Retrieved Oct 15th, 2019 from https://www.cbp.gov/border-security/ports-entry/cargo-security/ctpat.