American Seals Blog August 7th, 2019 – Bolt Seals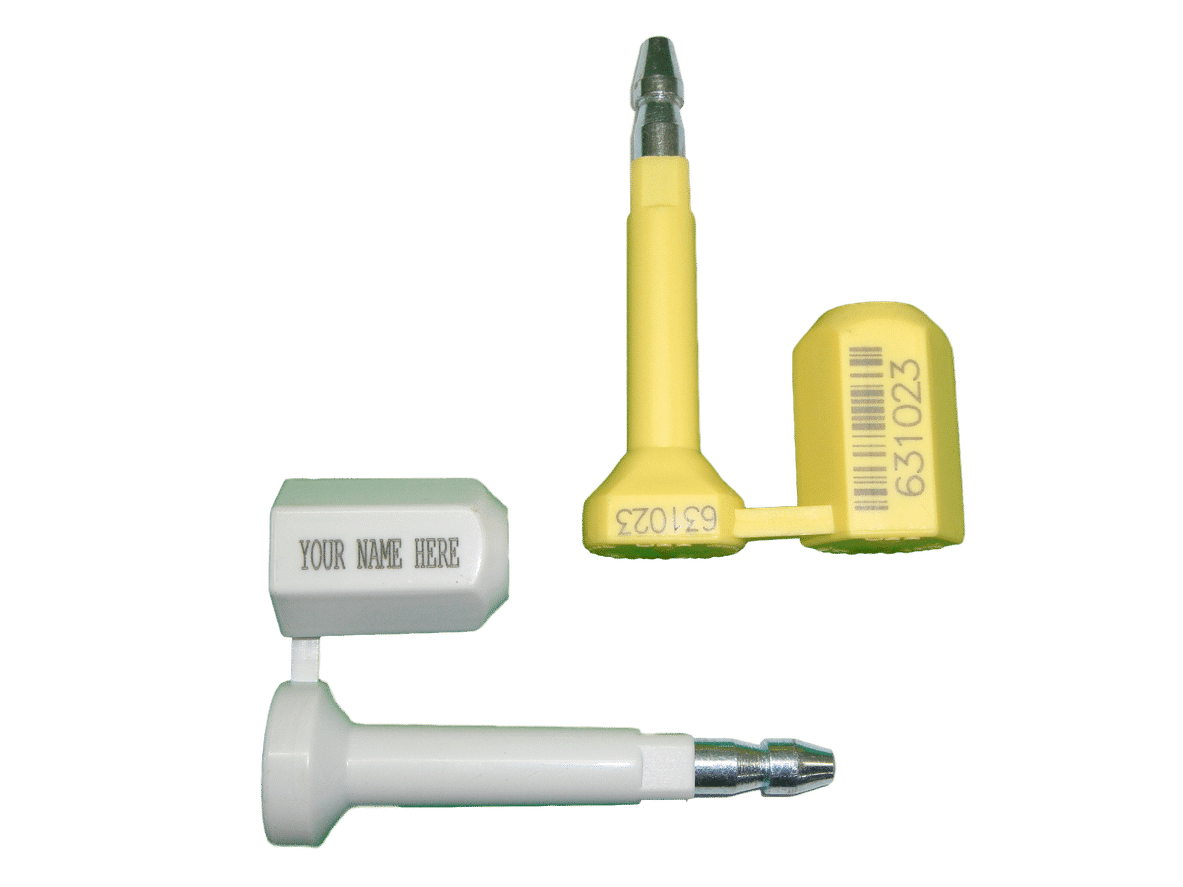 Bolt seals are devices or mechanisms used to keep shipping containers, railcars, truck trailers, etc. from being opened or accessed by unauthorized individuals, or to provide
evidence of entry, theft, or contamination if the seal was tampered with. Disposable bolt seals and made of plastic and/or metal (usually steel). The seals usually come
numbered and/or with bar codes to prevent them from being replaced without it being noticed. The only way to remove a disposable bolt security seal is with heavy duty bolt
cutters.

High security seals have been designed to conform with customs and ISO standards. The International Organization for Standardization promotes worldwide proprietary,
industrial and commercial standards.

According to the FBI, in 2016, there were 692 incidents "reported" of cargo theft, the total stolen amount was calculated at almost $27M, of which only over $8M was recovered.
Proper securing of the cargo is vital in order to reduce those numbers and not become part of the statistics.
Here at American Seals, we always keep those statistics in mind, that is why our main priority is to provide our customers with high quality products, like our Queenseal, that will keep their valuable cargo safe.